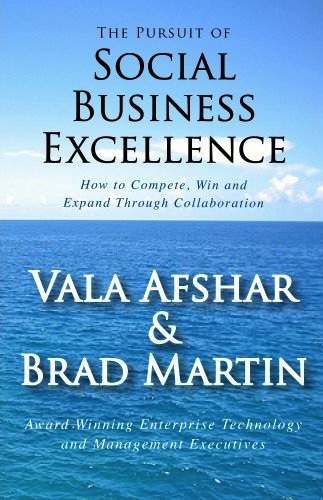 What exactly do you do when your competitors are all bigger, more established, and more flush with cash than you? Do you find a new business?
That's tempting, but it's not what Enterasys did. The network infrastructure and security company stood their ground, and soon they realized that they could be more effective if they embraced an oft-forgotten fact: that businesses are social structures, full of people who can either help or hinder one another.
Fast forward to today, and they've got a lot to show for their social collaboration approach. That's the name of the overarching series of processes that authors Vala and Brad describe in The Pursuit of Social Business Excellence, and which has brought business success to Enterasys. The book itself is like a definitive case study of Enterasys, weighing in on their best practices from culture to hiring to choosing the right tech for the social business.
After reading the book, I think they've pinned down a few crucial points:
All organizations are social, but few are social organizations. The trick is figuring out how to make "social" work for the organization's goals – for business success.

Your customers aren't just the ones who pay for your services.

In fact, you should include your employees amongst your customers. They write, "Any time you are tasked with delivering a service, the recipient on the other end is your customer."

But why bother with "internal customers"? Because that's your job already: to deliver business success, no matter who your work is for. If the service organization finds out that you need to fix a product bug, you should work with them. If you find a problem that requires the help of the marketing team, you'll both work to fix it, because that's what will help your organization.

Everything starts with a purpose. For Enterasys, there's nothing more important than the customer. Their focus on that sole purpose enabled them to proceed with the rest of their social business excellence framework. It has six parts, and they proceed from purpose like this:

Purpose let Enterasys define the culture, and that let them hire the right people to execute on the purpose. Then comes strategy, to give "meaningful and realistic" expression to the overarching purpose. Now that people are working towards something, their work gets incrementally improved with a passion for lean process. With these blocks in place, you need to flatten your structure, because if it's too rigid and hierarchical, the people aren't as responsive to strategy and culture. And finally, you'll do wonders with the right technology to enable all your social business needs.

Social can be for big and small companies, but it gets harder as you grow. The main challenge for bigger companies is that collaboration is tough when you have thousands and thousands of employees. Communication only proceeds through rigidly defined channels, and, as a result, employees aren't as capable of working with the right people on the right projects. However, it's not impossible. As Vala and Brad point out, "caring for each other and being interested in one another is not a scale issue." Truth.

Be open – it doesn't matter if you're an intern or an executive. At Enterasys, they've got something called the War Room. It's probably the coolest thing built off of the salesforce CRM that I've heard of: any employee can submit a concern to the executive team. Once a week, the executives get together and review the issues. For the employees who submitted issues, "it's sort of like being in front of the Supreme Court."

But if you think the executive team would be overwhelmed by the requests, you need to work on culture. Employees know that they should only use this tool for things that really matter for the bottom line. And you also have to admire that the technology they're using helps the situation. Instead of having a request pass through multiple, time-sucking levels of approval before it gets to the CEO's team, it goes straight there, where they know that they'll be looking at only the most important concerns facing the company.

Product, then service, then innovation. But all of them at once. Enterasys builds powerful, long-lasting gear with incredible warranties. That's how they get the ball rolling with their customers, after all. But sometimes things don't go so great, and that's where their stellar service organization comes in. Finally, they're constantly innovating so that they can give their customers incredible solutions in the future, too. Together, these three priorities give them fiercely loyal, happy customers – and the amount of business they get from word of mouth is accordingly amazing.
If you're interested in learning more about Enterasys' journey to social business excellence, you can pick up the book here, or follow Vala Afshar and Brad Martin on Twitter.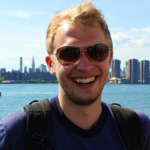 Andrew Konoff
Andrew is the editor of the GoInstant blog. He's interested in the intersection of design, tech, and good old-fashioned customer service. You can find him on Twitter as @andrewkonoff.