Last Saturday, we put twenty-some people in a room and saw what they could build with node.js. Here are the results.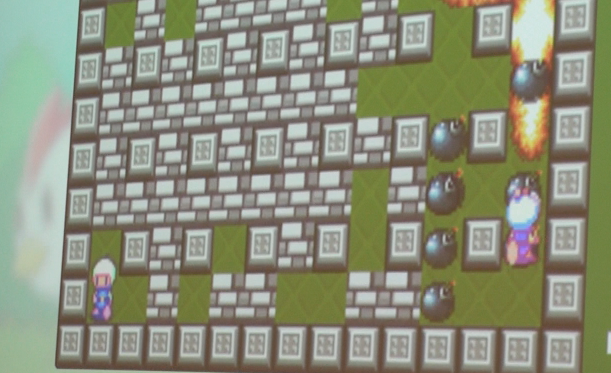 Bummerguy
They won best overall prize from our judges at McInnes Cooper and Innovacorp – why? Because these three guys made a fully functional Bomberman clone in a single day. The key to their success? They didn't forget best practices.
The only team that didn't have merge issues was the team who committed over 100 times. Practices matter even when hacking. #gohack

— Dustin W. Sparks (@dustin_sparks) February 24, 2013
Turns out they weren't the only ones in the Bomberman clone race. On Monday, Bombermine made it to the front page of Hacker News with a thousand-player, incredibly fun multiplayer Bomberman experience. Hopefully that won't discourage Bummerguy's team from taking it further – here's their Github page if you want to see what's next for this awesome node.js-based game, and be sure to comment on this blog if you like what they're up to!

Monitor.js
When you're building software, it pays to know if the services you rely on are live or not. That's the whole premise behind this project: add a site, and get a notification if it returns a 404. Simple, but important. Early warning systems like that can save a lot of hair-pulling and brash decision-making.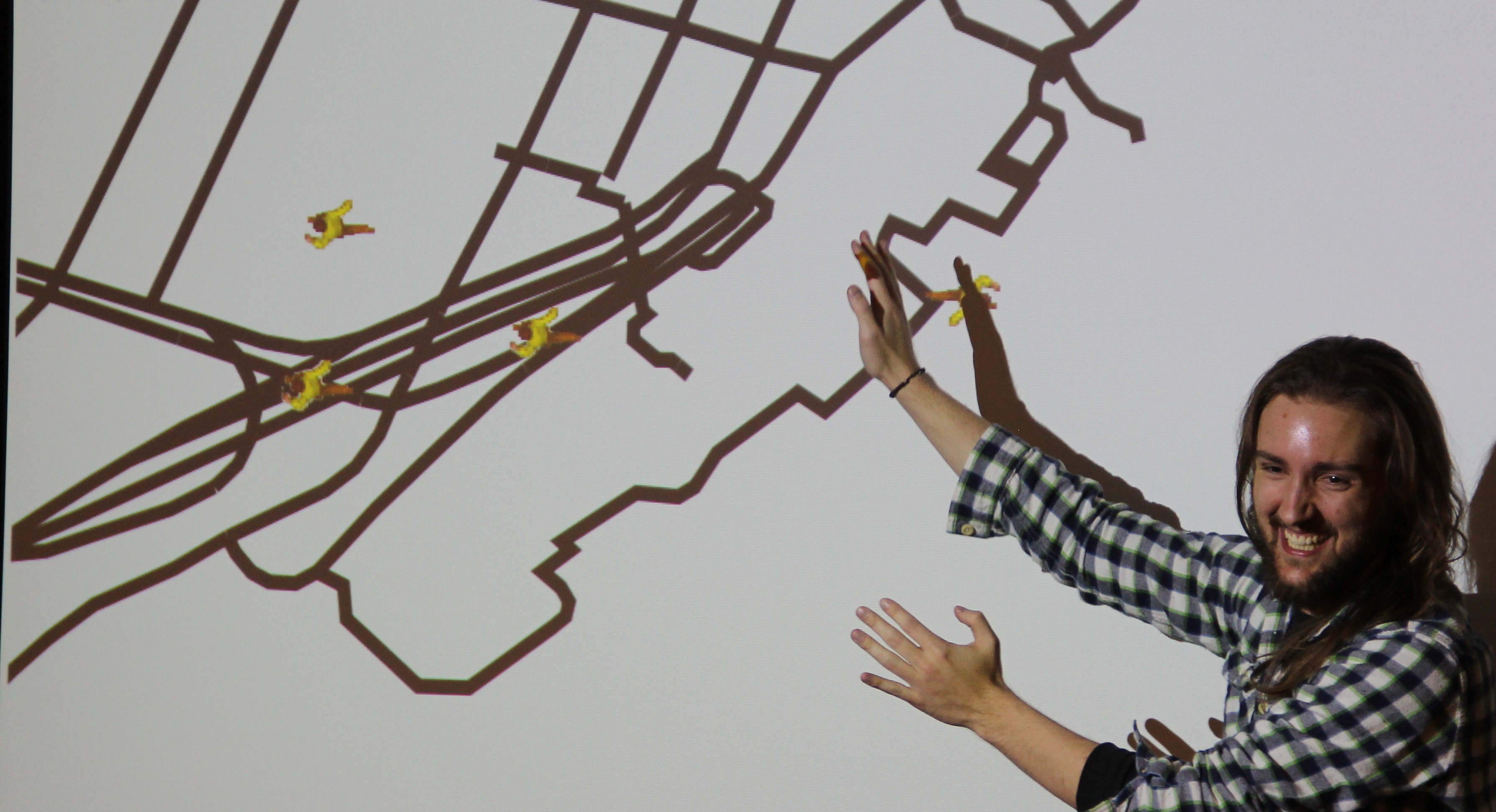 OpenStreetMap Grand Theft Auto
Our 2nd node.js Hackathon just happened to coincide with worldwide Open Data Hackathon, and the biggest team at GoInstant's HQ that day decided they'd build the most awesome combination of node.js and OpenStreetMap data they possibly could. They decided they would make a top-scrolling old school GTA game that used the world as a map.
They got pretty far, and made some great decisions that should make further development a cinch. Turns out that drawing the streets was pretty time-consuming, and they weren't able to implement collisions, but none of that's too far away. I'm pretty excited to cause digital mayhem around my very own city, GTA-style, so give these guys some encouragement in the comments.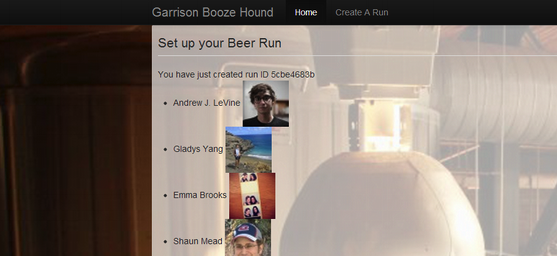 Beer Run App
We drank a lot of Garrison beer by the end of the day – thanks for the sponsorship, guys! – and one team felt like giving back. So they put together a beer run app. The complete vision is that you'd be able to open an app, add some of your friends (via Facebook or Twitter), and then have those friends follow a link to select what beer they'd like you to pick up (as if they'd pick anything but Garrison). You might even be able to settle your bills from within the site or app by linking it up to your Paypal account.
Due to some last-minute merge conflicts (remember how I mentioned that was a problem?), the guys didn't have a lot to show at presentation time, but they got things back on track the next day. The broken app didn't matter too much to the attendees – the great thing about hackathons is that you can present broken apps, because that's how everyone learns important lessons.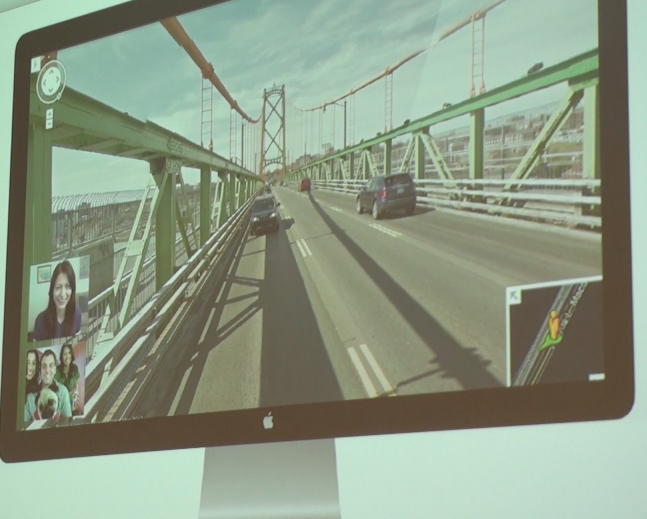 Showme.yt
Have you ever wanted to travel like a local? Showme.yt's a great example of how that could work. Just type in a location, book some time with a local tour guide, and get a tour of their neighbourhood on Google Streetview, using video chat to get all your questions answered.
Even though Showme.yt hadn't yet had the chance to connect up the code they'd written for the video chat, the team ensured that the business case and the UX concept were clearly communicated anyway – and that's how they won Best Presentation.

Noctave
Octave is an app for numerical computations, and this hack was all about building a real-time web interface for Octave so that you could make computations and get results all within a browser. Says Dawson, who pitched the idea: "It's gonna help me with my linear algebra homework." Hear that kids? Hackathons help do your homework for you.
The end result
After checking out the survey, we're pretty happy with how things played out! On average, attendees became 60% more confident with node.js, and a full 100% of respondents said they'd be happy to come again. We're not sure what exactly the next GoInstant Hackathon will look like, but we're sure it'll be bigger, better, and even more awesome. To those who came, thank you! And if you're interested in showing up next time, just subscribe to our mailing list for updates about the next GoInstant Hackathon.
GoInstant would like to thank these sponsors for helping out:
McInnes Cooper
Innovacorp
Garrison Brewing
Freeman's Pizza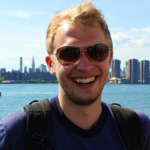 Andrew Konoff
Andrew is the editor of the GoInstant blog. He's interested in the intersection of design, tech, and good old-fashioned customer service. You can find him on Twitter as @andrewkonoff.