It's a new year, and we've got a lot to look forward to. I've written up a few of my predictions of what's to come. In a year from now, you're free to call me a fool or a genius, but for now, you'll just have to read this and wait to see what's next.
Emotions start to matter
Customers are people – I swear it! They have brains, hearts, and – most importantly – emotions. The challenge for customer experience management is how to bring powerful, positive emotions to the fore in reproducible, respectful ways. In 2013, we'll start to see the first big breakthroughs in best practices surrounding emotional engagement of customers.
User experience and customer experience start getting much closer
On the iPhone or iPad App Store, you have one shot at getting people to like your app. If they enjoy the experience, they'll use it for ages, and will recommend it to friends. If they don't, they'll just delete it, and you'll have an even harder time of getting their attention in the future.
With market realities like that online and on mobile devices, businesses are starting to realize the importance of great user experiences. No matter how passionate and caring your sales and customer service teams are, they won't get to help anyone if your interfaces suck so much that no one gets past them. And the more digital you get, the bigger this problem gets.
In 2013, we're going to see a few big profile user experience failures, and the resulting backlash is going to inform new scholarship on the link between UX and CX.
CX eats CRM
There's gold in these hills, I swear it. After GoInstant's 2012 acquisition, co-browsing companies got their day in the sun. But there are many pieces of the customer experience puzzle that have no easy solution yet, so expect to see more of those startups come along. Especially, watch out for new technologies that bring more human experiences to digital spaces.
That new blood will make customer experience an absolutely necessary part of CRM products, and you're going to see that in the acquisitions and messaging that comes out of the CRM and social CRM spaces in 2013.
The Future Is A Happy One
So who wins in 2013? Customers! They're also what will drive these changes. Because customers care about having good experiences – and no, that's not obvious to everyone yet – companies will find good reasons to give them those experiences. Let's put our heads down in 2013 and make that happen.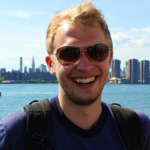 Andrew Konoff
Andrew is the editor of the GoInstant blog. He's interested in the intersection of design, tech, and good old-fashioned customer service. You can find him on Twitter as @andrewkonoff.