Want to build awesome interactive web apps? Want to meet the growing Halifax tech community?
Well, here's your shot! On Saturday, September 29th, the first ever GoInstant Hackathon will be going down at our fancy new offices on Barrington Street, and it's all about the nodes. Node.js, that is. You can win sweet prizes, get lots of high fives, and consume free pizza and beer. Oh, and it's free!
If you're a dev who uses or wants to learn more about node.js, this is the Hackathon for you. And if you're a web designer who has great ideas for web apps, then get on board. This day will be all about building beautiful, amazing things for the internet, and this is how it'll go:
Schedule
Intro: 11:00-11:30AM. GoInstant co-founder &CTO, Gavin Uhma, will be introducing node.js and explaining its pivotal role in real-time web technologies.
Pitch: 11:30AM-12:00PM. Even if you don't have an idea, you can still participate!
Get a team: 12:00-12:30PM. You'll get to vote for your favourite ideas, and teams will form up.
Lunch: 12:30-1:00PM. Everyone has to eat, so sit down with your new pals and enjoy a sandwich.
Hack: 1:00-9:00PM. After pitching your web app idea, you'll have around 8 hours to hack away like crazy. A little after 5PM, we'll bring in free pizza.
Presentations and awards: 9:30-10:00PM. Tell us what you made! After some deliberations, we'll be giving out prizes. As if that's not enough, there'll be free beer too. And did I mention that the whole day is free to all comers?
Our Sponsors
We also couldn't do it without our sponsors. Big thanks to Innovacorp, Halifax Pop Explosion, Freeman's Little New York and Garrison Brewing.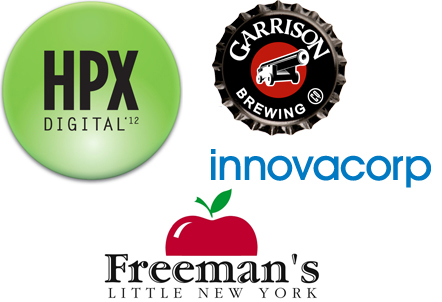 Sign-up Now
Sign up below! Or you can go right to our Eventbrite page for more details.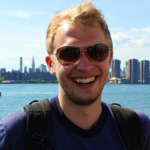 Andrew Konoff
Andrew is the editor of the GoInstant blog. He's interested in the intersection of design, tech, and good old-fashioned customer service. You can find him on Twitter as @andrewkonoff.