There are many companies that exist and profit because they're focused intensely on building better customer experiences. This isn't an article about those companies. It's about what comes before them: an idea, and the willingness to carry that idea through to its logical conclusion. In other words, this is an article about what startups should do, and it's an argument that caring about customer experience is necessary for startups to (a) turn into something greater than what they start out as, and (b) persist in whatever comes after.
The Problem of Incumbents
There is not a viable startup or startup idea in existence that is free of competition. You can break it down by the resources that they must compete for: money, time, attention. If these initial scarcities didn't exist every startup would be funded and every startup would be a huge success. Clearly that's not the case.
So what do you do about incumbent companies that offer the known, comfortable and easy alternatives that customers are so familiar with? It's not so much what you do about them, since they are possibly enormous multinational corporations with far greater resources than you. Instead, it's more about what you do for your customers.
Give a damn about your customers, and care more than anyone else.
Considering the restrictions you face in developing and scaling a business model, caring is not the sort of thing that you can afford to skip out on. Why? Because it's the easiest and most effective thing for you to do with minimal capital and revenue, and it's the hardest thing for companies with huge amounts of revenue and capital to do. And, as I'll point out later, it's the only thing that matters in the long run.
Even for startups, it's still not easy to care about customers. It takes hard work. You pick up the phone and call your customers. You e-mail them. You listen to them carefully. You diagram their interactions, their choices, their feelings. You study them as closely as you can without going insane. You build up a sense for what they want and care about, and then you decide what you will give them based on that sense.
You turn your company into an organization dedicated to building experiences that make customers happy. Even if those experiences are the bad ones, like when your product breaks–you turn those experiences into positives. Even if you're building experiences that no one knows they want yet, or those that are made for customers that don't even know about your company yet.
You do that, and you'll grow. Your present and future customers are the only thing that's sufficient for growth, after all.
The Problem of Scale
So what makes it so hard for enormous and often successful incumbents to do the exact same thing? Three words: complexity grows exponentially.
If you have two people who have to talk to one another, and then you add a third, the total possible connections between them don't grow by one. They multiply. Add another, and another, and another, and suddenly you have a very large and complex network.
Now let's say you have tens of thousands of customers, hundreds or thousands of employees, and dozens of customer touchpoints. Now it's easy to never speak to customers in the ways that matter. It's easy to get caught in a bubble of affirmation, to hide behind advisors and consultants, to never actually set out and see what people are saying.
We know it's hard for startups to talk to customers too. Startups are worried about having their frail ideas trashed; the ego gets bruised. But if a startup can get over that hump–unlike a big competitor–they can tackle things a lot more quickly and easily. Now a startup can take what they've learned and build their culture and product around it. Some might say that it's all that startups should or could care about if they're meant to turn into bigger entities.
Applying customer feedback is not even remotely easy for the huge company, because you need everyone to care as much about the customer as you do. And how could that be possible if, even as a rough-around-the-edges startup, you saw your customers as a necessary evil? A concession to investors so that you could raise a bigger round? A grimy bunch that could sink your hard work with a bad review?
The road away from that pessimism about customers would be hard. It would be humbling. And it would be nigh impossible if you got past the startup stage without relentlessly focusing on your customers.
Maybe you're sitting pretty for now. But it won't take forever before your anti-customer hacks start to break. Soon, you'll be on a downward trajectory, and you'll wonder: why?
The answer is really simple.
You didn't care.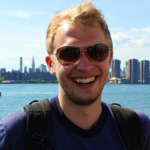 Andrew Konoff
Andrew is the editor of the GoInstant blog. He's interested in the intersection of design, tech, and good old-fashioned customer service. You can find him on Twitter as @andrewkonoff.